On sale!
-€135.00
Save €135.00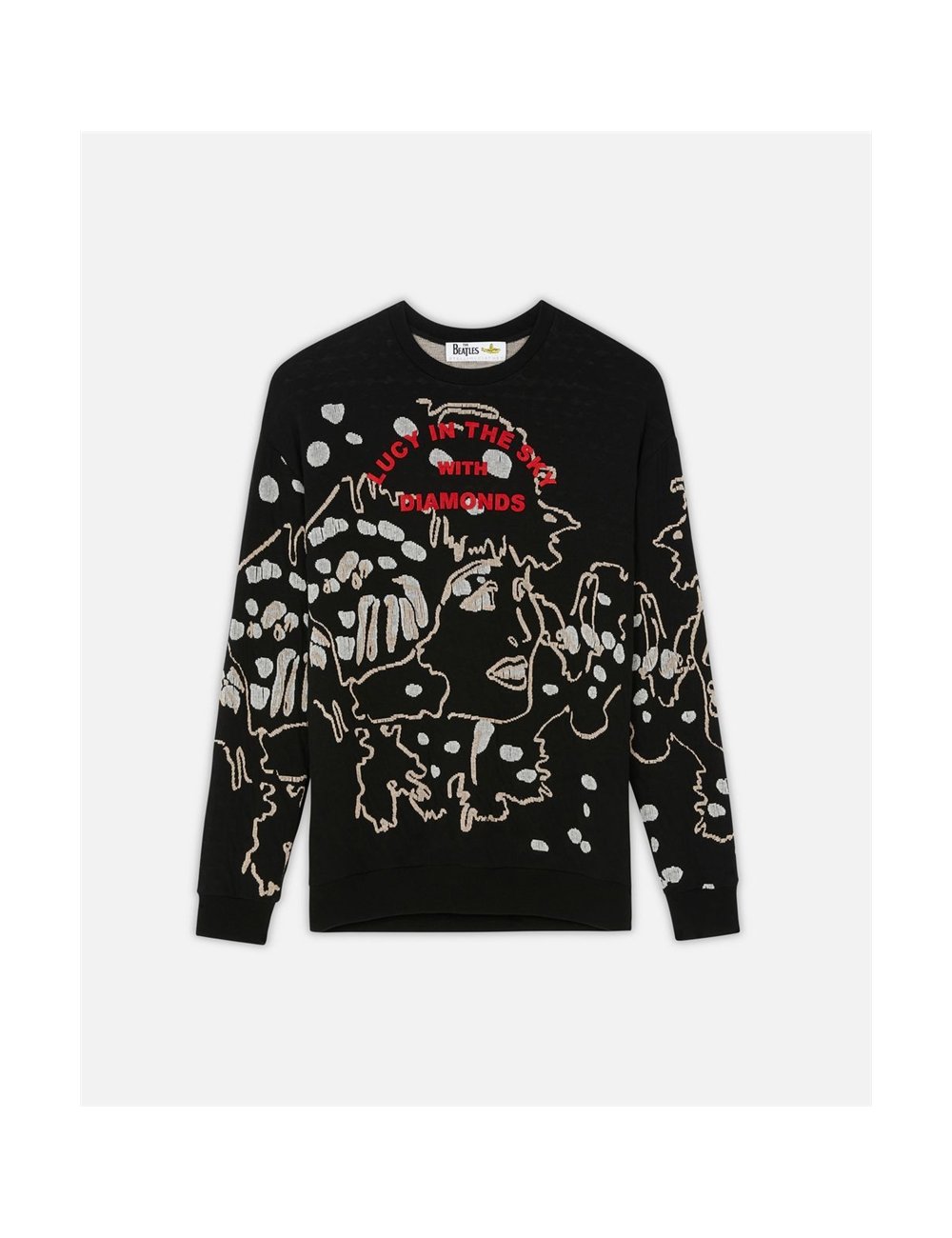 Stella McCartney
Lucy in the sky sweater
Embroised sweater Lucy in the sky with diamonds, Stella McCartney.
Stella McCartney and The Beatles©
join forces on this collection and present "Lucy in the sky with diamonds".

Made in Italy and entirely in cotton, this luxury sweater will bring you warmth and comfort during the winter.

Made 100% in cotton in Italy, this magnificent sweater embroidered crew neck invites you to revisit the famous Beatles' famous title through its embroidery representation.


Worthy heiress of Paul Mccartney, one of the founders of the Beatles, Stella Mccartney invites you to share their message of peace through her all together now collection.

After graduating from Central Saint Martins School of Art in the mid-90s, Stella McCartney joined the Chloé house in Paris before founding her own luxury brand in 2001. The brand is defined by perfect cuts that bring out the natural confidence and feminine sensuality of its customers. The designer's refusal to use leather or fur is an integral part of the ethos of her label, which aims to be responsible, honest and modern.

Stella McCartney uses innovative processes and environmentally friendly materials such as organic cotton, fibres from sustainable forests, recycled polyester and regenerated cashmere in all her creations.


Composition :
100% cotton

Made in Italy
© 2019 Subafilms Ltd. A Yellow Submarine™ product. ™ Trade Mark of Subafilms Ltd © 1968. Authorised Beatles™ merchandise.